Proud Peasant, an American progressive rock band hailing from Texas, was founded by guitarist and composer Xander Rapstine. The band released their acclaimed debut album "Flight" in 2014 after Xander's departure from his previous rock band, The Evildoers. The band played shows and released a successful 7″ single "Cosmic Sound" in 2016, featuring covers of Eloy and Manfred Mann's Earth Band. After a hiatus from 2018 to 2021, Proud Peasant returned with a new album, "Peasantsongs," in late 2021, featuring limited and unreleased tracks. Their latest album, "Communion," was released on October 20, 2023, and is available on CD and major streaming platforms. In conjunction with the release of their latest album, "Communion," we had the opportunity to interview the band's founder, Xander Rapstine, as well as other members of the band, to gain insights into their creative process and the making of the album.
Your sound on "Communion" beautifully melds retro vibes from the 70s with modern elements. How do you approach the balance of honoring classic prog influences while ensuring the sound feels fresh and relevant for today's listeners?
All of the band members have an interest in progressive music, so we all love the hallmarks of the genre, like the longer songs, different time signatures, tempo and stylistic shifts, and classical, jazz, and world influences. But we also grew up listening to metal and punk, as well as more recent musical directions, like some of those in hip-hop and electronica, and derivations of those styles, and while I don't think anyone would confuse our music with those genres, they do inform our desire to create something that you may not have heard before. We also work closely with our engineer, Chico Jones, to get authentic sounds that aren't overproduced. We aim for some imperfection, both in the sound and the playing. While we completely respect virtuosic playing and believe there's a place for that, we've also seen way too many cases where striving for total perfection takes the joy out of recordings. The goal is to create adventurous recordings that allow listeners to escape, but also bring an authenticity and realness to the songs, and we believe that's what creates that combination of classic and modern sounds.
Can you talk about the themes and narratives present in "Communion"? What stories or messages did you want to convey through your lyrics?
Communion is the second part of the It Does Not Cease trilogy we started with our debut album, Flight. While Flight was about the search for one's identity in life, Communion is about the challenge of communicating effectively in friendships, family, and romantic relationships. The final part of the trilogy, Dreeing the Weird, will be about accepting one's mortality.
I (Xander) write all the lyrics, which align with the musical motifs of the album, and the lyrics for Communion are inspired by many of the struggles I've had communicating effectively over the course of my life, something I've spent large amounts of time working to improve. When I began writing this album, I was married, and some of the themes of the album were bubbling under, although I don't think I understood how much they were influencing the music. Over the course of recording the album, I changed careers, put music on hiatus, got divorced, and we went through the pandemic. After I came out of all that, I realized that the album was a manifestation of what I was going through in my marriage.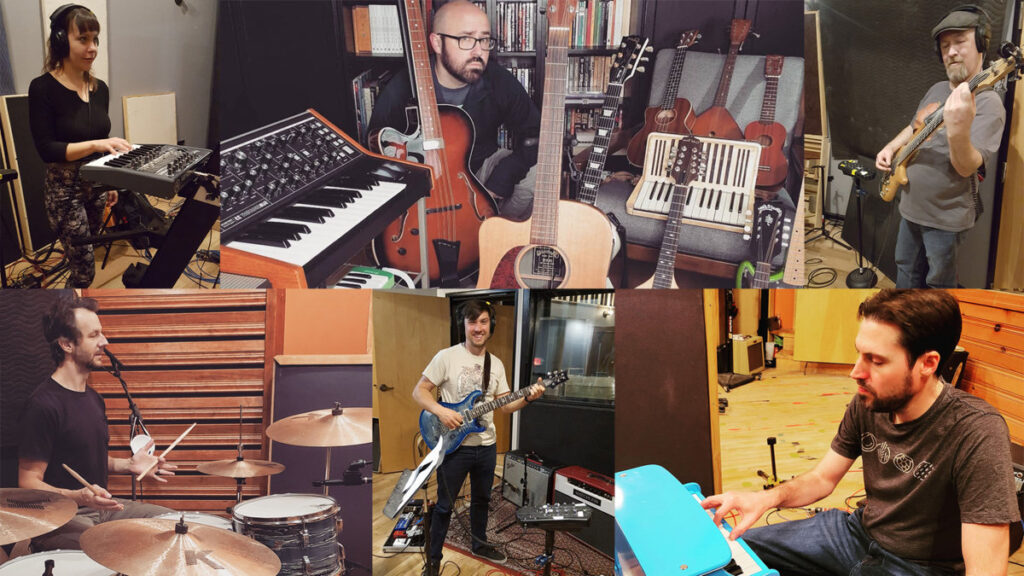 The ideas behind the songs are that in any relationship, we start with An Embarrassment of Riches, with so many wonderful things that we share with that other person. But over time, a schism may begin to develop, as people hurt each other in small ways (A Thousand Cuts), keep secrets (A Web of Shadow), and get into arguments (A Storm of Swords). And if people can't find common ground and an effective way to move forward and communicate (Shibboleth), the friendship or relationship will ultimately break apart (The Fall).
I'm not a religious person, but I liked using religious imagery with some of the themes. A relationship begins with a covenant, which can be broken apart by a series of schisms, caused by what I call the heretic and the apostate, or the 2 people in the relationship. Ultimately, I believe that effective communication can be achieved, but it takes dedication from both sides, and it's a lifelong investment.
How does the songwriting and composition process typically work within the band? Is it a collaborative effort or led by specific members?
I (Xander) write all the music, working on arrangements until I have things sounding the way I want to fit the overall concept. I then put together more robust demos that I send to the other band members. In some areas, I specify exact parts that they'll need to play. For others, I give them chord progressions or rhythmic ideas as guides, and they shape the parts. Finally, there are some parts that just come out of us practicing songs or in the studio. Those are my favorite moments, as my compositions evolve under the influence of the entire band. And then we also have the orchestral instruments on the album, and that's a mixture of composed parts and seeing what the musicians come up with.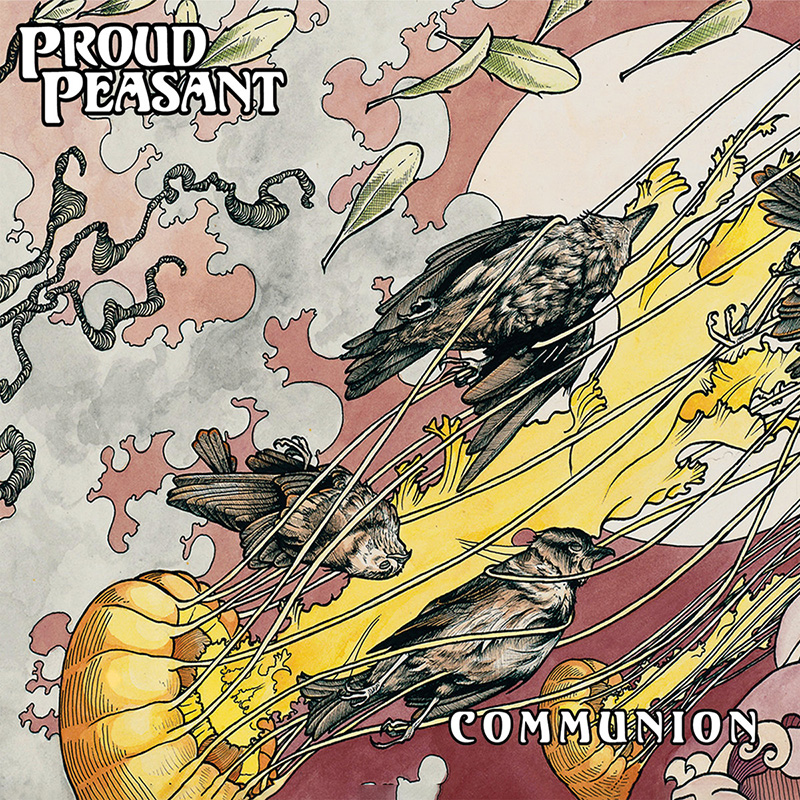 Outside of the obvious prog rock giants, are there any less-known artists or non-musical influences that have played a significant role in shaping the sound and ethos of Proud Peasant?
I (Xander) pull influences from almost every genre of music, but beyond progressive rock, I listen to a lot of metal, jazz, power pop, classical, and even outlaw country and bluegrass. Some huge influences from a compositional perspective are Gentle Giant, Carla Bley, Mike Oldfield, Jellyfish, The Dear Hunter, Faust, Dave Brubeck, Modest Mussorgsky, and Mr. Bungle. Sonically, I take a lot of cues from King Crimson, Ensiferum, Pink Floyd, Poppy, Bigelf, The Cardigans, the KLF, and The Hush Sound. The musician who has most influenced my playing style is Hungarian guitarist Gabor Szabo. But that's just me! All the other band members bring their own influences, and while I'm the one shaping the overall sound (with my engineer Chico Jones), they push and pull on different parts of the songs to add their own mark.
With the release of "Communion," do you have any touring plans in the pipeline? Any particular locations or venues you're excited to play at?
We would love to tour, but it's just not feasible given the cost and our relatively low profile. We recently played an album release show here in Austin that we had planned as a one-off, given the logistics of getting 6 people together, but we're now discussing playing some additional shows here next year. Beyond that, the right opportunity would have to come along. Festivals would be the best opportunity for us, and we would love to be a part of them, but again, given the logistics and cost, it would have to be the right opportunity.